Meet Dr. Samaneh Mojarrad
It is my great pleasure to introduce our Barakat Orthodontics family to our new orthodontist, Dr.Sammie Mojarrad! I am thrilled to have her join our growing practice, and I can't wait for you to meet her! Dr. Mojarrad shares the same passion for quality and loves creating beautiful smiles. Please check out her bio and give her a warm welcome the next time you're here for an appointment, or if you're just in the neighborhood!
See you soon, Dr. Rana Barakat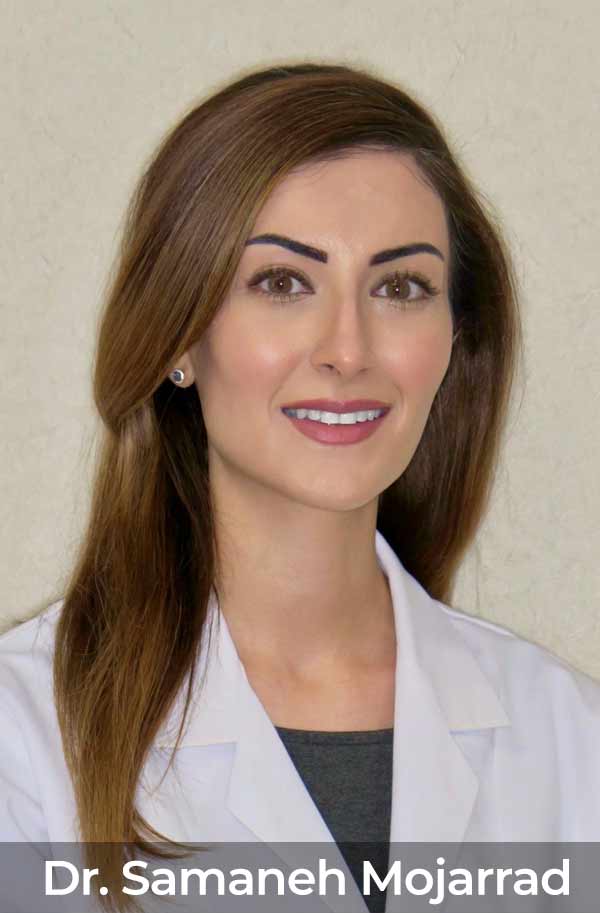 Dr. Samaneh Mojarrad is a Board Certified Orthodontist and feels privileged to be in a profession that enables her to craft beautiful smiles and impact patients lives in a positive and meaningful way. Dr.Mojarrad grew up in McLean, Virginia and became interested in orthodontics after receiving orthodontic treatment as a teenager and experiencing the positive impact it had on her own self-confidence.
Dr. Mojarrad received her Doctorate in Dental Medicine from Boston University Henry M. Goldman School of Dental Medicine. While in dental school, Dr.Mojarrad graduated with High Honors and was inducted into the Omicron Kappa Upsilon National Dental Honor Society for her excellence in academics and leadership, an honor only given to the top students of each graduating class.
Dr. Mojarrad's love for art and passion to provide patients with a healthy beautiful smile led her to continue her dental training at the Ivy League school, University of Pennsylvania where she received her Masters of Science in Oral Biology and certificate in orthodontics. Dr.Mojarrad's hard work and dedication to clinical excellence led her to win the "Eugene L. Gottlieb JCO Student of the Year" award in a nation-wide competition upon graduating in 2018. While completing her Masters studies, Dr.Mojarrad conducted research under the supervision of Dr.Songtao Shi, a pioneer in mesenchymal stem cells and a highly esteemed researcher. Dr.Mojarrad's research in the field of dental mesenchymal stem cells, was chosen as the most outstanding research thesis in 2019 and was awarded "The William S. Kress Research Award".
Outside the practice, you will most likely find Dr. Mojarrad taking pilates classes or going for her 5k walks while listening to her favorite podcasts. She also loves exploring new restaurants with friends and finding cozy cafes to read a book or write in her journal. When at home she likes trying out healthy baking recipes, practicing calligraphy, and drawing.